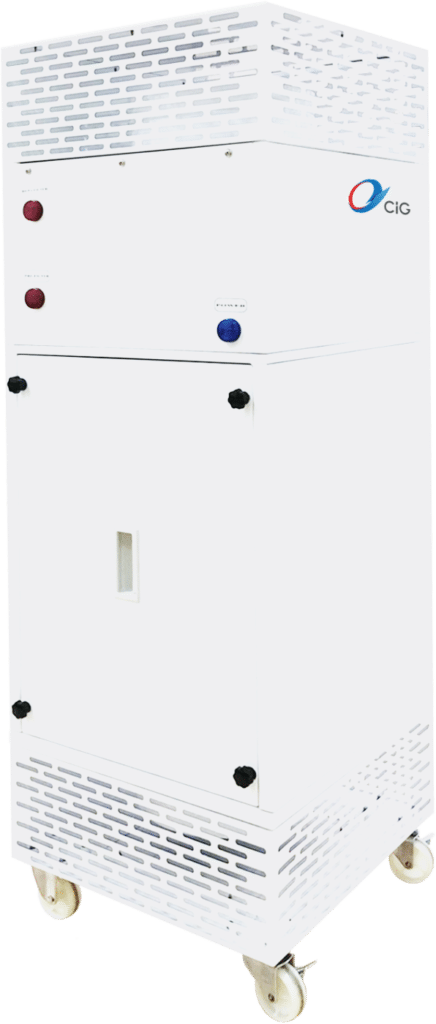 A COMPACT SOLUTION FOR INDOOR LOCATIONS
Our AP 450 CMH is best at filtering microbial, small particles, and various odors.
With 3-Stage High Performance Filtration with ULPA (U15) that could filter up to 99.9995% of fine particles, bacteria, and virus at 0.12μm.
Its low noise and compact design allow the air purifier to be stationed inside the house, concealed within the ceiling, or mounted outside the building as required.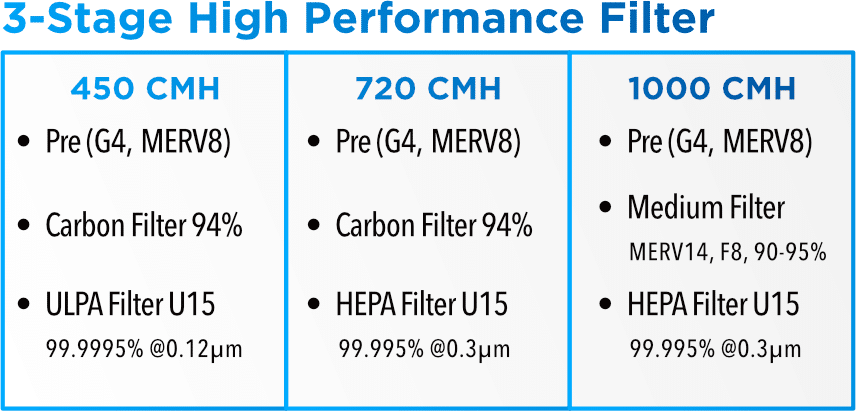 Application:
Suitable for all kinds of indoor environment, especially for hospitals, schools, airports and commercial buildings.
It can be connected to existing fresh air system, mixed (fresh & re-circling) air system and exhaust air system.
**Specification, features, and design are subject to change without notice for further improvements.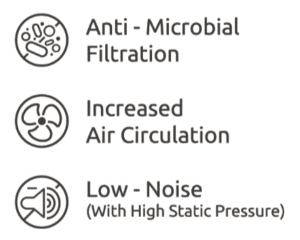 Removes large particles, dust and hair.
Effectively removes wide variety of odors.
Removes fine particles PM2.5, PM1 and bacteria and virus.
ㆍUV-C Sterilizer.
ㆍLow-noise, high-efficiency EC-plug fan.
ㆍ Compact design.